Roadworks region Wetteren
Major road works are planned for 2020-2021 in the Wetteren region, particularly on the R4 in Merelbeke and on the Gentbrugge viaduct (E17), and the Agency for Roads and Traffic intends to carry out major works.
Structural works R4
Between 9 March 2020 & 3 April 2020 there will be works on the R4 towards Ghent-Zeehaven from the exit E40 to the bridge above the Brusselsesteenweg (N9) in Melle. It will not be possible to exit the E40 at the Merelbeke junction.
Between 23 March 2020 & 3 April 2020 extension to R4 inner ring road until the bridge in the Fraterstraat. The connection to the R4 inner ring road in the direction of Eeklo will be closed.
Renovation viaduct Gentbrugge (E17)
Between 13 April 2020 & November 2020 repair viaduct in the direction of Kortrijk. During the works, traffic on the E17 will have two lanes in each direction on the half of the road where no work is being carried out. The exit of the E17 from Antwerp will be closed, diversion via the B401 (exit Ghent-Centrum) and the R41 (ring road) and the ramp to the E17 in the direction of Antwerp, diversion via the N9 in the direction of Melle, the ramp to the R4 in Melle, the R4 and the junction Destelbergen.
Winter break between November 2020 and April 2021 all lanes and entrances and exits will then be open to traffic. The speed will be limited to 70 km/h.
The same in the other direction (direction Antwerp) April – November 2021.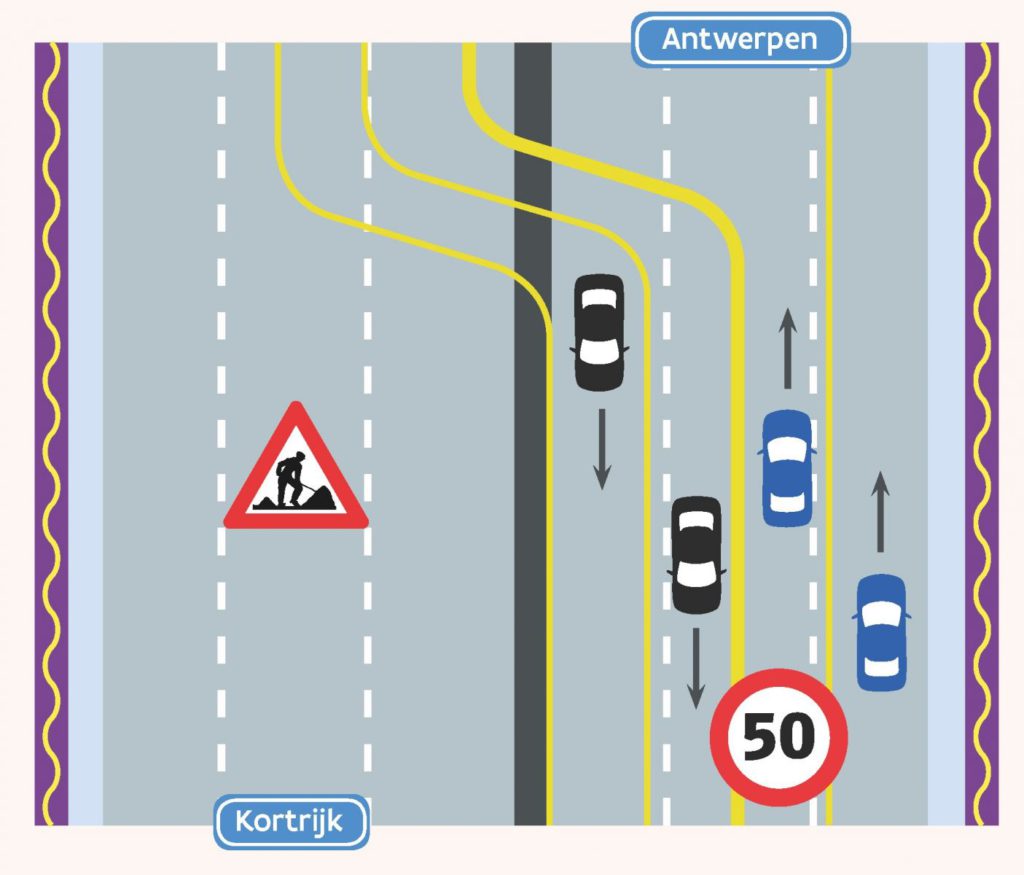 Other works